Technology
The usage of CAD/CAM-techniques enables the production of moulds and patterns for components of most complex geometry.
The technological application of the design as well as the milling strategy are implemented by our experienced pattern makers using the CAD/CAM-package Cimatron. Customer data in 2D- and 3D can be transferred in all common data formats.
For rapid prototyping we focus on 5-axes-HSC-milling. This is characterized by the highest accuracy and optimal surface structures with the shortest throughput time.
Thus, also allowing to make use of different types of material. Depending on the requirement-profile of the mould, our customers can choose between ureol in a variety of densities and temperature stabilities, aluminum, steel in various alloys or carbon.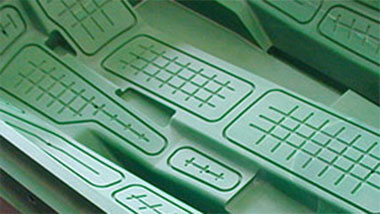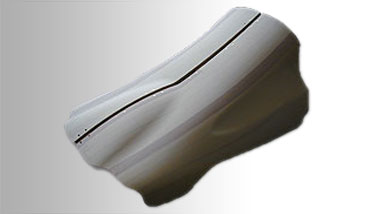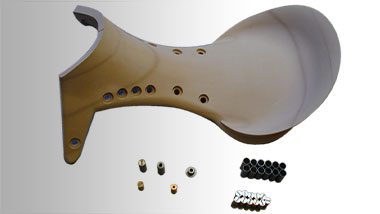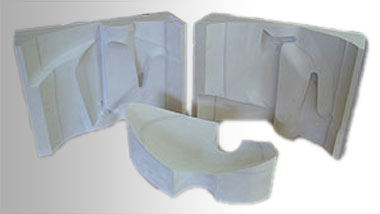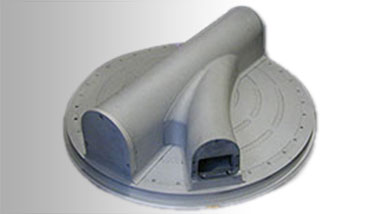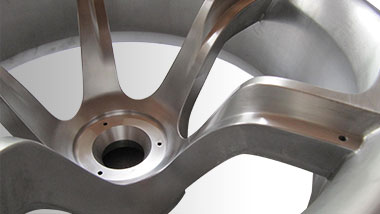 Quality control, data transfer
We assure the quality of our devices using a 3D-measurement-system of Faro. This arm offers a measuring range of 2.5m and 7 axes and with a hand laser scanner from Faro. This flexible measuring equipment gives us the possibility for a rapid dimensional inspection even for very complex and large geometries.
The measurement software used allows us to compare the component directly with the CAD data set. The clear evaluation based on the customer's request takes place in the measurement protocol.
Therefore, we directly start with the design-data-set. CAD data can be imported in the data formats SAT, IGES, STEP, VDA, Pro/E, DXF, DWG and STL. The data exchange can be processed directly by data-link or by a variety of storage media.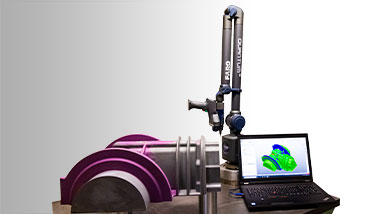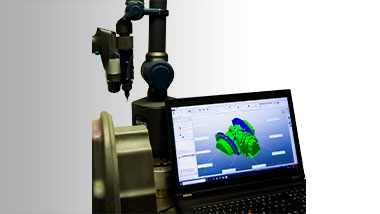 Machinery
Several 5-axes HSC-milling machines and 2 to 3-axis CNC lathes are available for in-house processing. All milling-machines are equipped for full simultaneous 5-axes manufacturing. All of these machines work in fully air-conditioned production halls to ensure the required accuracy.
Besides different types of machine controllers the milling-centers can be operated by several CAM programming workstations.
These machining-centers can be used for processing materials up to the following maximum dimensions
Ureol to 7.600 x 3.100 x 1.400mm
Aluminium to 7.600 x 3.100 x 1.400mm
Carbon to 7.600 x 3.100 x 1.400mm
Steel to 1.200 x 1.300 x 900mm


Steel to diameter 380 x 580mm
Steel to diameter 280 x 1.100mm
The speed of our machines also makes it possible to machine larger series in the area of turning and trimming deep-drawn parts or carbon.
We can make use of housed and capsulated machines including dust-extraction-systems for manufacturing.
The parts are clamped either with conventional clamping tools on t-slotted machining tables or with modular clamping- and positioning-systems as well as vacuum clamping assemblies.