Products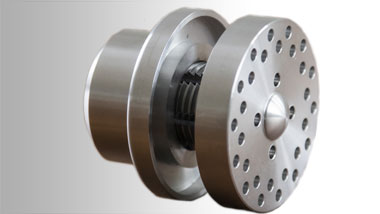 Starting from classic mould making our product range extended continuously. We offer a wide range of expert know-how in all areas of mould-, jig- and tool-making to our customers. Thus, stabilizing the company in various divisions and offers interesting projects to our staff in diversified areas.
We offer industrial engineering support, mould design and realization of the whole device. For making the molds we rely on:
conventional milling and turning
mould casting in resin
laminating
5-axes-milling or
CNC turning.
Foundry pattern making
In classic foundry pattern-making we build for example moulds for gearboxes, pumps, armatures, valves and turbines.
We accompany our customers from the 0-series with pre-series models, made of materials with limited service life requirements. So the parts will be machined as a probe and tested on dimensional accuracy and tightness after the first casts. Based on this knowledge, we produce the series model equipment.
Primarily a composite of casting resin, block material and metal is used for foundry patterns.
Depending on geometry, size of the mould, series-lot-size and the foundry's casting method materials are chosen.
Order related our customers provide original sample parts, conventional 2D-designs or 3D- electronic data. In addition to conventional manufacturing techniques, computer-based processes are increasingly being used in full. We are pleased in supporting our customers in the choice of the foundry, partitioning of the casting plate, gating and feeder-head technology.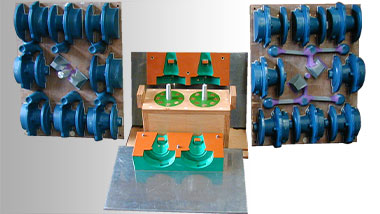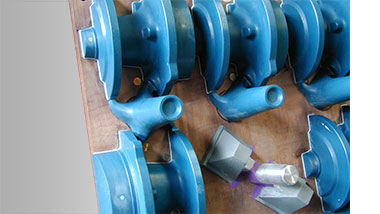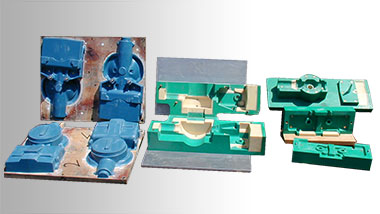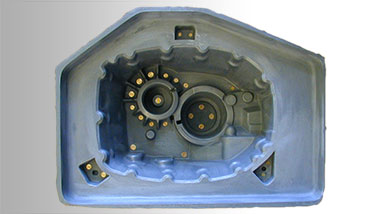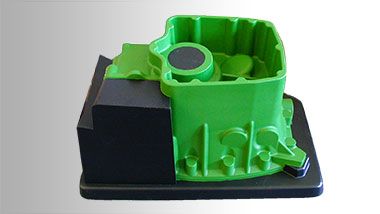 Prototyping
In team-work with designers and application engineers we produce display- as well as functional-prototypes.
In this division we focus on rapid prototyping production based on 5-axes-milling using different types of material. The materials range from light, low-cost foams to board materials and casting resins with lower strength values.
In addition to CNC-milling technology we support our customers by qualified specialists in this area.
The technical know-how of our staff enables us to model first designs based on sketches and drafts. Thus, speeding up the production of design prototypes for a first presentation for automotive suppliers.
In this business section display-models for trade-fairs as well as unique components for test beds out of full-mould-casts or small-series of laminated fiber-glass-composites are produced. The blanks are coated with the appropriate RAL-colors and complemented with different kinds of mounting and connecting components.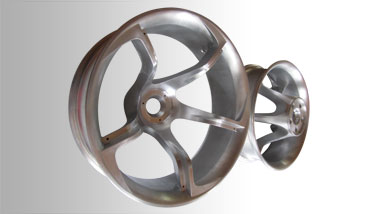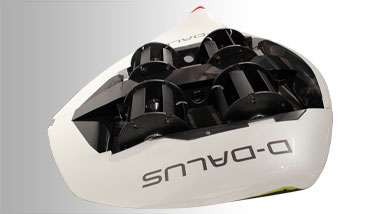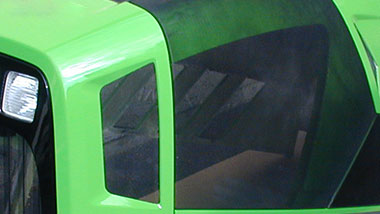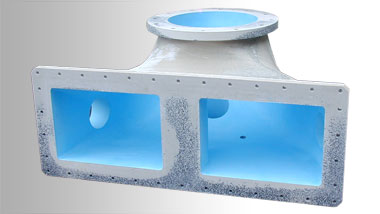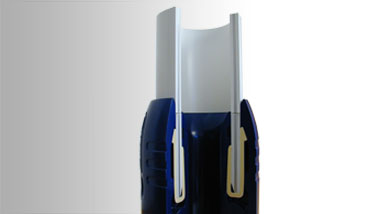 Mould and jig making
Mould making
Main customers in this division come from the automotive, deep-drawing and foaming industry. The moulds are produced in metal or heat resisting resins exclusively by CNC-production techniques.
In this business unit our team is faced with the strongest requests by our racing sport customers. These clients are expecting shortest processing time, accuracy and spot-on delivery reliability with highest priority.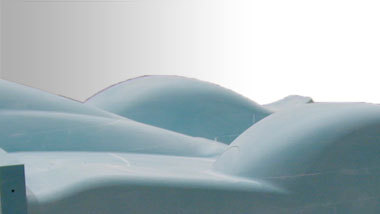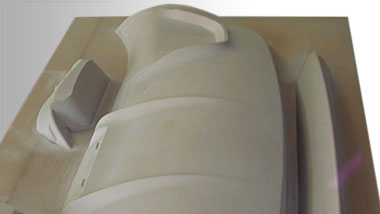 Tool making
We offer aluminum tools with high requirements on surface roughness in CNC-produced-quality to our customers. Based on the 3D-geometry-data of the part we are pleased to provide you concerning appropriate design and layout according to the mould facility. Upon that the mould's geometry will be modified including all necessary design layouts needed.
The finalization of the device with standards, systems for tempering, hydraulic systems, ejector pins, sliders or hatches, the finishing and the grazing are carried out entirely in-house at our company. Or in-house production depth is therefore up to 100%.
Thus, assuring the highest level of delivery reliability, a maximum on privacy for our customers as well as the possibility to accompany the ongoing project status directly at our site at any time during production flow.
In this business section we offer comprehensive support and consulting in tool-design, implementation of complex split-runs, quantity and arrangement of sliders and the production technology for optimized ergonomic designed series-production.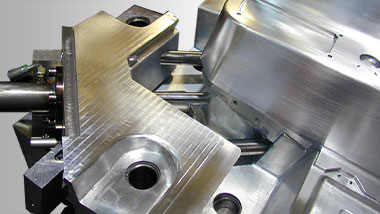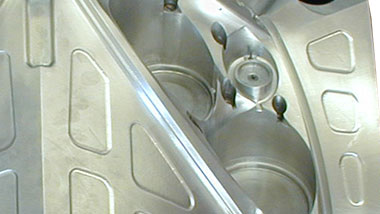 Jig making
In addition to classic check-gauges we offer devices such as trimming, gluing, tempering, assembly and drilling gauges.
Or construction is based on sample parts, drawings or design-data of the device. In coordination with the customer and the production manager conditions due to the machining process are taken into account. In this case, as well as in all other areas, highest attention is put on an ergonomic working environment for series-production. Already taken into account during mould design.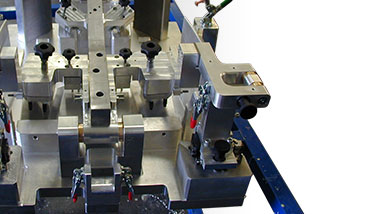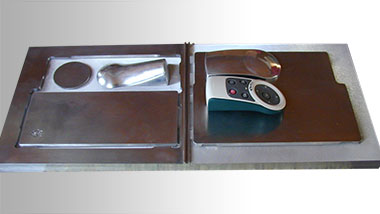 Component finishing
In this business unit we focus on tooling of freeform compound components.
Especially the characteristics of carbon fiber allows the design of huge, stiff components. The surface structures of monocoques, front-splitters, rear-diffusors, engine covers, rear-spoiler or airplane parts and multicopter parts require maximum precision at the interconnecting regions. Therefore, inserts made of steel or titanium are used.
Our machining park with the according extraction systems is state of the art. So, we are able to machine compounds of carbon and steel or titanium in a single step.
All our machines are equipped with 5-axis-milling-heads able to perform simultaneous operations. Thus, allowing dimensional trimming of the parts. A precise support of the components is needed in order to reach high quality contours and surfaces. Therefore individually designed chucks are used. Our expertise in the area of clamping and milling technology is used to design and manufacture these individual clamping elements.